In most areas of the country, autumn is a beautiful time of year. It's the season when the leaves are changing, the weather is getting colder, and families are celebrating fun holidays like Halloween and Thanksgiving. You can use autumn-themed scrapbook paper to show off pictures from these holidays, as well as photos and mementos from your fall nature walks, days of leaf raking, apple picking adventures, and first day of school.
Free Printable Fall Scrapbook Paper
Whether you're making a scrapbook to commemorate your child's first day of school or just want to add some lovely autumn designs to your layout, fall scrapbook paper can be just want you need to show off your photos in style. Use our free paper designs for your next fall project. Simply download to your computer as PDFs. Once you've saved files, you can print them out onto acid-free paper. If you need help downloading the printables, check out these helpful tips.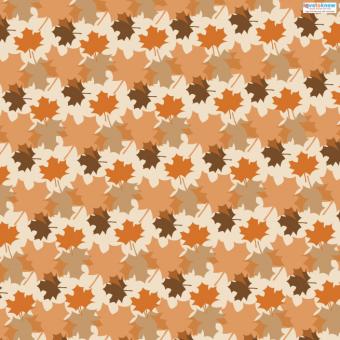 Sources for Fall Scrapbook Paper
You can find autumn scrapbook paper in your local craft store, but for truly great selection, you'll probably want to look online. No matter what kind of fall theme you want to create, there's sure to be a website with the perfect scrapbook paper. Check out the selection of fall papers at the following popular websites:
More Autumn Scrapbook Paper Options
Most fall scrapbooks feature papers in shades of orange, red, yellow, and brown, but you can add a little extra flair by including gold or copper papers too. In addition to leaf textures, you can use natural motifs like brown leather, rough bark, or even stones. Have fun exploring all the options, whether you're creating a single page or an entire book with fall scrapbook paper!