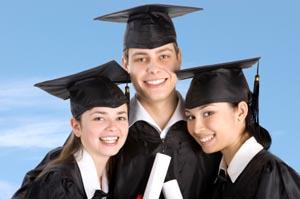 If you're searching for senior memory book ideas, you've come to the right place. LoveToKnow Scrapbooking has plenty of ideas and inspiration you can use to make a special scrapbook documenting the events of your senior year.
Fun Senior Memory Book Ideas
Although you can purchase senior memory books with templates you simply add your own photos and journaling too, it's often much more fun to create a book from scratch. When you make your own album, you can customize it to fit your unique sense of style. Instead of having a book that looks just like every other graduate's album, you'll have a one-of-a-kind keepsake.
Senior memory book ideas can include the following:
Favorite Things: Make a page that documents your taste in music, movies, fashion, or literature. Although it may seem like your favorite things don't change much from year to year, this page will be a priceless keepsake by the time your first high school reunion arrives!
A Day in My Life: Include a copy of your class schedule and notes regarding the extra-curricular activities and social clubs you enjoy in a particular day.
It Takes Money: Save receipts for some of your favorite things, such as your favorite fast food meal or a new pair of your favorite jeans. When you have children of your own, they'll be amazed at how cheap things were in the "good old days."
My Friends: Make a collage of senior photos from your classmates. If you've known some of your friends for several years, try pairing senior photos with pictures from elementary school. Another good idea is to have your friends write personal messages next to their pictures.
My Teachers: Which teachers had the greatest impact on your education? Why were they so helpful to you?
My Future: Include copies of college application essays, information relating to any scholarships you've won, and a description of your goals for life after high school in this layout.
The World Around Me: Create a layout with some of the most important local and national news events for the year. Write a few sentences about the events that had the greatest impact on your life.
The LoveToKnow Scrapbooking article on Senior Scrapbook Ideas also contains a number of suggestions for how to make a senior memory book.
All About Me
In addition to the standard senior memory book ideas, you may want to include a few "All About Me" pages in your scrapbook album. Here are some scrapbook journaling questions you can use as a starting point for the project:
What do you think are your five best qualities or characteristics?
What do you think are the five worst qualities or characteristics that you possess?
If you could trade places with any one person, who would that be?
If you were trapped on a deserted island, what would you miss most?
Make a list of 25 things you want to do before you die. Which item on the list do you want to do the most? Why?
What five people would you most like to meet?
If you won a million dollars, what would you do first?
What failures have you had in life that ultimately made you a better person?
What are your fears? What would you do if you could live one day without any of your fears?
If you could only save one memory forever, what would it be?
Another good source of inspiration for "All About Me" scrapbooking projects is the email quizzes you receive from friends and family, such as those asking you to share a list of random facts about yourself with 10 people from your address book. Simply print an extra copy of your response to the message to use as instant scrapbook journaling.