How to Design Digital Scrapbook Pages
Design Your Own Digital Paper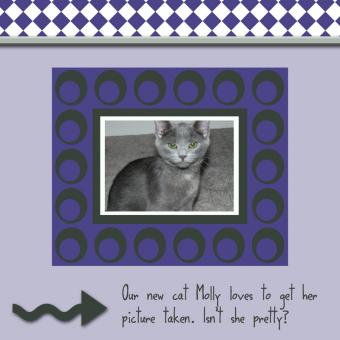 Learning how to design digital scrapbook pages makes it easy to enjoy unique backgrounds for all your projects. Once you master the basic steps of creating digital patterned paper, it's like having your own personal scrapbook store at your fingertips!
Step 1
The instructions for this tutorial use Adobe Photoshop Elements, but the basic steps should apply to most other digital image editing programs. To begin making your own patterned paper, open a new document measuring 2x2 inches. Draw a design for your paper. Simple geometric patterns are always a good choice, but feel free to experiment with other designs. Free dingbat fonts can be a great source of inspiration for creating your own digital scrapbooking paper.
Step 2
When you're finished with your pattern, save the file onto your computer. In Adobe Photoshop Elements, it will be a .PSD image.
Step 4
Create a new document measuring 12x12 or whatever size you want your finished paper to be. Go to "Edit", then "Fill" to select your pattern from the list.
Step 5
Congratulations! You've now created your first piece of digital scrapbooking patterned paper. Save the document as a JPEG file on your computer.
Step 6
Repeat the process as necessary to design coordinating papers for your project. If you'd like to learn how to make digital chipboard letters for a unique title treatment, please see our tutorial How to Create Digital Scrapbook Embellishments.