Digital Scrapbook Background Downloads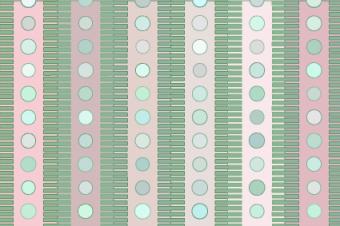 Whether you're creating a completely digital scrapbook or opting to print out your papers, these digital scrapbook background downloads offer a wide variety of colors and patterns to suit almost any theme. They are all free to download and use in any of your scrapbook and other digital craft projects.
Digital Backgrounds by Color
One of the first things scrapbookers consider when designing a layout is color. You may be planning a monochromatic color scheme or searching for contrasting shades. Either way, finding the perfect background for your digital scrapbook page starts with choosing your colors. The following backgrounds have been grouped by similar colors so you can play around with different patterns and shades to find the perfect look for your page.
Each of the following background collections are in .pdf format, so you'll need a free program, such as Adobe Reader, to open them. Choose the color that you'd like to browse and open the file by clicking on the photo or the link below it. The page that opens up will show you 16 different backgrounds, all of which are attached in full size to the document. To save a digital background, simply click on the file number on the left that you want and then click the "save attachment" icon at the top of the list.
Get Creative
Use your favorite digital scrapbooking software along with these background downloads to mix and match patterns and colors. Layering a variety of different patterns will give you a rich, dimensional look that will bring out the details in your photos and embellishments. You can also opt for a simple, clean look with a striking background and less detailed embellishments. Have fun and get creative with various colors, textures, and designs.